I have this recurring dream where I'm a teacher. I used to be a teacher… in fact I've been a teacher/tutor/facilitator/instructor of varying types and with varying degrees of success, but in this dream, I'm definitely a school teacher.
Anyway, I'm late for class. I don't know what class I'm supposed to be taking, or in what room. I don't have a time-table and I don't know where to find one or who to ask. So I travel through a labyrinth of stairs and corridors and quadrangles until I find a tiny staffroom, but nobody knows or is willing to help me. They are operating with the comfortable buzz of familiarity. I have that anxious panicky sensation: my breathing is extra shallow and my brain has swollen until it no longer fits safely in my skull. And all I can feel is failure. It sticks to my skin like sodden paper and hollows my mouth with acidity. My ears are filled with it. I am sludgy misery. Failure. Frozen with shame. Unworthiness itself.
I've been thinking about this a lot lately, trying to work out exactly what my view of success is. And I really don't know. I know what I think it should be. Like I know what I think I should say.... All those meme-type things, like success is a journey or success is having your soul at peace or success is adding something positive to humanity or even:
But a solid definition eludes me...
keeps slipping away.
I guess my confusion has something to do with having been a mostly stay-at-home mum for seventeen years. When we adopted from overseas, we had to sign an agreement that one parent would always be at home with the baby for the first year. And it was me. Cheerfully and excitedly it was me. Until then, of course, I'd worked full-time, first as a teacher, and then as a publisher. I'd had a successful career. Visibly successful. I felt respected and valuable. Even admired. I had control. Success could be measured… performance appraisals and goal–setting meetings, promotions, a company car, a brilliant PA… Then it all stopped.
Parenting isn't like that.
Working-in the work for money around working at being a mostly-stay-at-home mum doesn't work like that.
Dr Dad went on climbing the corporate ladder, skipping rungs with ease. Driven. Achieving. Applauded. I dropped into the mothering role I'd so longed for. Ached for during a decade of misery and failure… failure to conceive… failure to stay pregnant… failure to stay calm… even our marriage failed for a while. My body failed me.

But I continued to be a success in my working life. I hung on to that. The success I felt in my career must have been a large part of my sense of self. My identity. Because now, almost two decades later, after all those years of part-time/ casual/ working from home/ volunteer jobs during the regular 24/7 hours of motherhood, I find my sense of self has been eroded. I think I've lost my identity somewhere along the way. And I can't remember what success used to feel like.
I don't even know what it is.
I have no problems with the momentary joy of a win: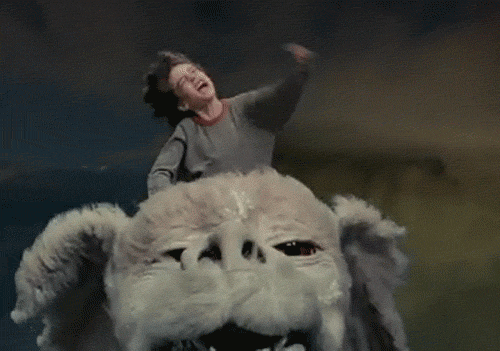 And I'm not saying that I never feel any sense of achievement:
But maybe I never recalibrated my brain from the workplace definition...
the measure-your-success-by-visible-signs-of-accomplishment definition...
the one that depends on external verification and acknowledgment.
And maybe success is like happiness — transient, changing, internal.
Maybe it's a shape-shifter.
Maybe it doesn't have a solid definition.
Am I getting close?